Genetic Disaster is a cooperation action game with an appealing accessibility.
Play alone or team-up to 4 friends, on couch coop or through Internet, pick a character and try to run away from the mad mansion! Each of the 12 levels are procedurally generated. Hordes of enemies are waiting for you! Call your friends for help, but be careful, the mansion will adapt, for better or for worse.
Upgrade your hero at each level, to create your own gameplay style or to combine them with those from your mates: Do you need a tank or a berserker? It's up to you!
Features:
The game will entirely adapt according to the number of players
Online and oncouch cooperation multiplayer, from 1 to 4 players
Levels are procedurally generated
Background and characters hand painted
More than 75 powerful and crazy weapons
4 uniques characters with special abilities
Upgrade your hero over the levels with more than 50 mutations
Developer – Team8 Studio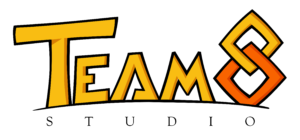 Cooming Soon



Screens